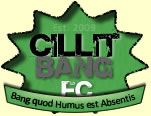 Match Report
6 Star Solid Performance
M. Stroud is unavailable so Robinson replaces him in goal. The game was a solid performance from Cillit Bang FC as the opponent was limited to long range shots, Robinson proving unbeatable in the goal. Every outfield player scores a goal in what was a great all round team performance in a deserving win.
Goal 1-0 [Lucho] Lucho intercepts the goalkeepers throw, his quickfire shot from just inside the opposing half goes straight in before the keeper can set himself and hands Cillit Bang Fc a great start to the match.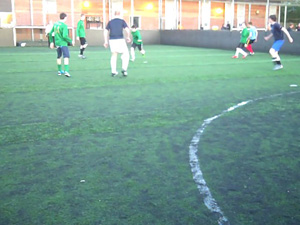 Goal 2-0 [Wrench] A great move from the back as Robinson rolls the ball to Lucho, he waits for the run of Wrench from the wing and slides the ball to his feet with the outside of his boot around the defender, Wrench cuts through the middle of the defenders, drags the ball out of his feet with his standing foot and side foots across the keeper into the goal.
Half-Time Score: Cillit Bang FC 2-0 Substandard Liege
Goal 3-0 [Long] On his last performance for Cillit Bang FC, Long finds himself behind the high line of defence, Robinson's throw round the back of the defence enables Long to clinically side foot the ball past the keeper without needing to take a touch on the ball.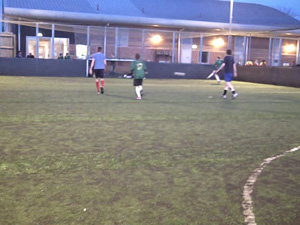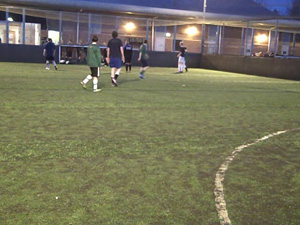 Goal 4-1 [Mike] Another goal from the back as Robinson rolls the ball to B. Stroud, he manages to get his shot away, the rebound from the side falls in the path of Mike's forward run, he scores across the keeper from a tight angle.
Goal 5-1 [Lambon] Lambon tackles... wins the ball and slips the ball to his right, Long has a shot which deflects off the defender, Lambon quick on the scene shoots and scores in off the crossbar.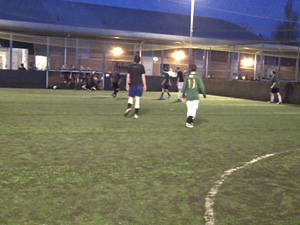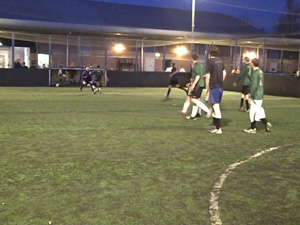 Goal 6-1 [B. Stroud] Just before the end of the match CBFC top scorer B. Stroud (having had a poor game by his standards in front of goal) keeps up his record of scoring in every game so far this season. Long breaks up the opponents play, B. Stroud pounces on the loose ball and pokes the ball past the keeper.
Second Half Score: Cillit Bang FC 4-1 Substandard Liege
Final Result: Cillit Bang FC 6 - 1 Substandard Liege

Voter

(-) Robinson
(4) Lambon
(8) Lucho
(9) Long
(10) Mike
(14) Stroud
(17) Wrench
Chosen Player

-
(10) Mike
(10) Mike
(8) Lucho
Robinson
-
Robinson
Reasons

-
-
-
Really good in defense and applied really good pressure
-
-
Never looked like conceding, very solid and quality distribution of the ball.
(-) ?

- Man of the Match against Substandard Liege